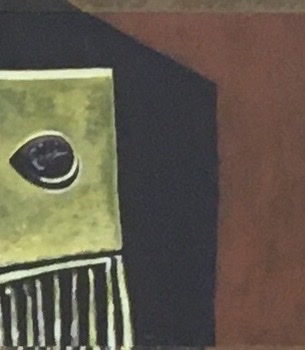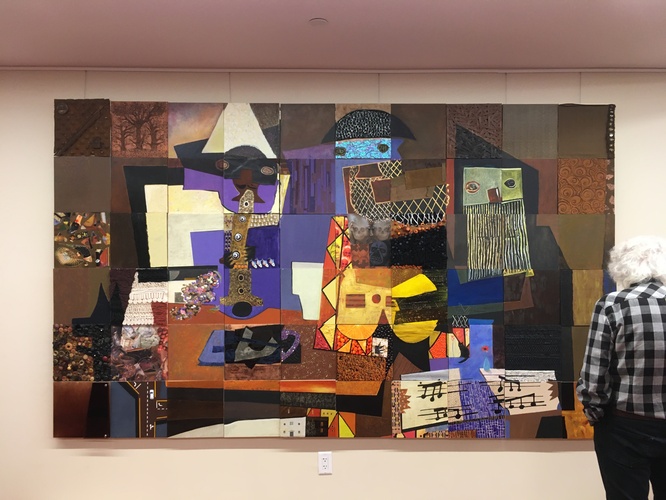 PIECE by PIECE
Group Show: Westport Public Library, March 9-May 9
60 pieces by members of the Artists Collective of Westport.
Artists were given a 12" x 12" panel with a photocopy of a "piece" of the work. No one knew which artist or masterpiece they were contributing to. They only knew they had to recreate the color scheme and make sure the areas of color line up where they should. If you look closely at the individual pieces, you can see that while the entire 10' x 6' work looks unified from a distance, each panel is distinct-done in the style of the artist who recreated their square. Each piece is for sale, with the proceeds going to the library.